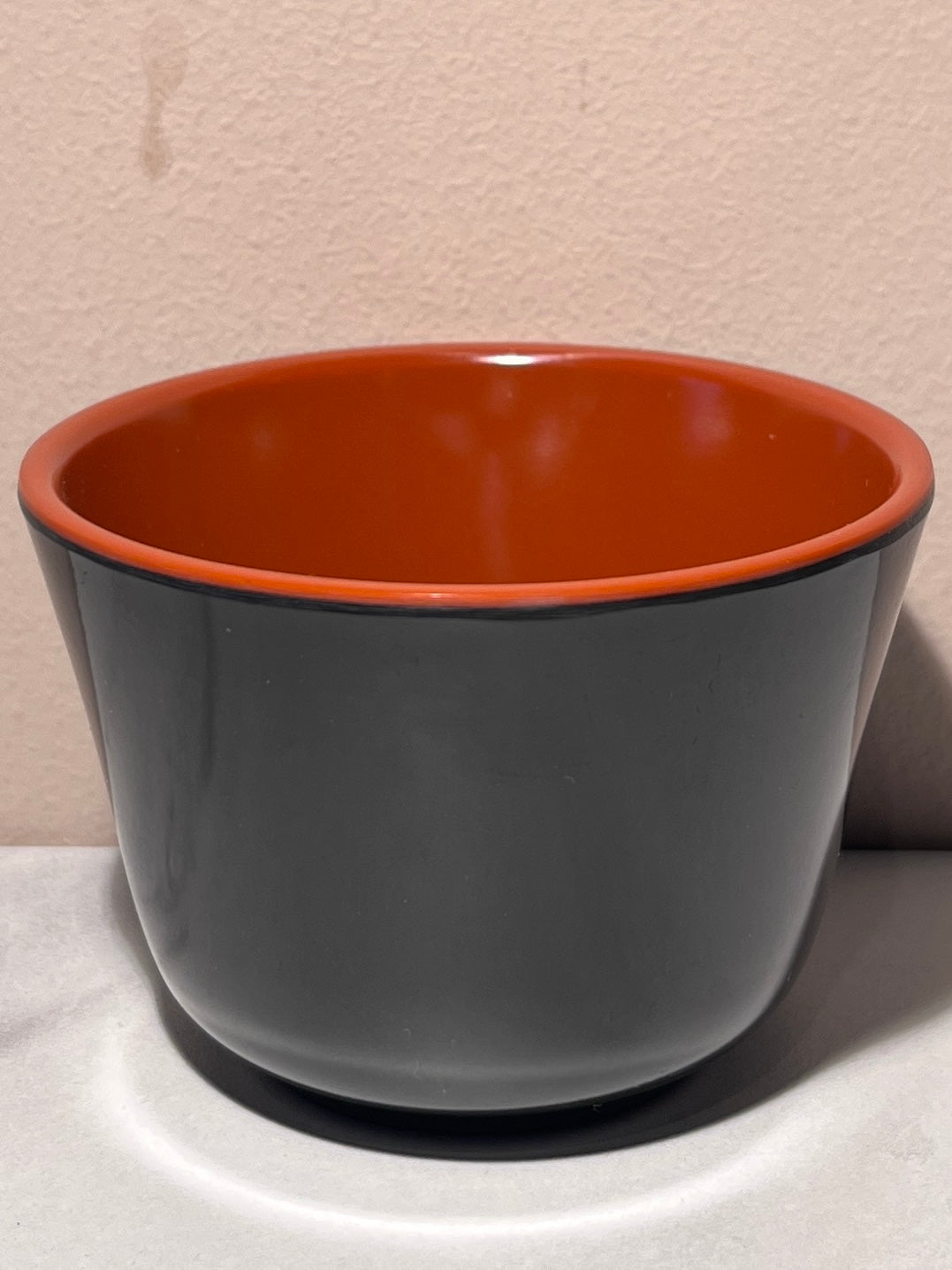 日式茶杯180*58mm R&B Tea Cup
Regular price
£1.89
/
Tax included.
Shipping
calculated at checkout.
---
Local Delivery Within 1 Hour, Up to 5 mile
Low stock - 7 items left

Inventory on the way
R&B Tea Cup (Japanese Style)
Product Specifications:
Type: Tea Cup
Style: Japanese
Size: 180mm (Diameter) x 58mm (Height)
Product Description:
The R&B Tea Cup is a traditional Japanese-style tea cup, designed for a unique and authentic tea-drinking experience. Its specifications are as follows:
Japanese Style: This tea cup is crafted in the traditional Japanese style, known for its simplicity and elegance.

Size: With a diameter of 180mm and a height of 58mm, this cup is designed to hold a generous portion of your favorite tea.

Quality: Crafted from high-quality materials, this tea cup is not only visually appealing but also durable.

Versatile: While perfect for tea, this cup can also be used for various hot or cold beverages, making it a versatile addition to your kitchenware.

Easy to Clean: The smooth surface and design of the cup make it easy to clean after use.
Usage Recommendations:
Tea: Use this cup for traditional Japanese tea ceremonies or for enjoying your favorite teas, such as green tea, oolong, or black tea.

Hot or Cold Beverages: Besides tea, it's suitable for coffee, hot chocolate, or even iced beverages.

Gift Idea: This cup can be a wonderful gift for tea enthusiasts or those who appreciate Japanese culture.
Maintenance:
Handwash recommended to maintain the quality and durability of the cup.
Avoid the use of abrasive materials or harsh detergents when cleaning.
Enjoy your favorite teas and beverages in this elegant Japanese-style R&B Tea Cup, which adds a touch of authenticity and elegance to your teatime or any drink you prefer.
日式茶杯(R&B款式)
产品规格:
类型:茶杯
风格:日本风
尺寸:直径180毫米 x 高度58毫米
产品描述:
R&B茶杯是一款传统的日本风格茶杯,专为独特而正宗的饮茶体验而设计。其规格如下:
日本风格: 这款茶杯采用传统的日本风格制作,以其简洁和典雅而闻名。

尺寸: 直径180毫米,高度58毫米,设计得宽大,可容纳大量您最喜欢的茶。

品质: 这个茶杯是由高品质的材料制成,不仅视觉上吸引人,而且耐用。

多功能: 除了泡茶之外,这个杯子还适用于各种热饮或冷饮,使它成为您厨房餐具的多功能补充。

易于清洁: 光滑的表面和设计使其在使用后易于清洗。
使用建议:
茶: 用这个茶杯举行传统的日本茶道仪式,或享受您最喜欢的茶,如绿茶、乌龙茶或红茶。

热饮或冷饮: 除了茶,它也适用于咖啡、热巧克力或甚至冰饮料。

礼品推荐: 这个茶杯对于茶叶爱好者或欣赏日本文化的人来说,可以是一份美好的礼物。
保养:
建议手洗,以保持茶杯的品质和耐用性。
清洁时避免使用研磨材料或强力清洁剂。
在这款典雅的日本风格R&B茶杯中享受您最喜欢的茶和饮品,为您的茶点或任何您喜欢的饮品增添一丝正宗和典雅的氛围。
Currently, we offer shipping services within the United Kingdom, and we also offer local delivery within 10 miles.
Within 2.5 mile
Less Than £15 - £1.99 delivery fee
Over £15, Free Delivery.
2.5 Mile to 5 Mile
Less Than £30 - £3.99 Delivery Fee
Over £30, Free Delivery

5 Mile to 10 Mile
Less Than £100 - £9.99 Delivery Fee
Over £100, Free Delivery