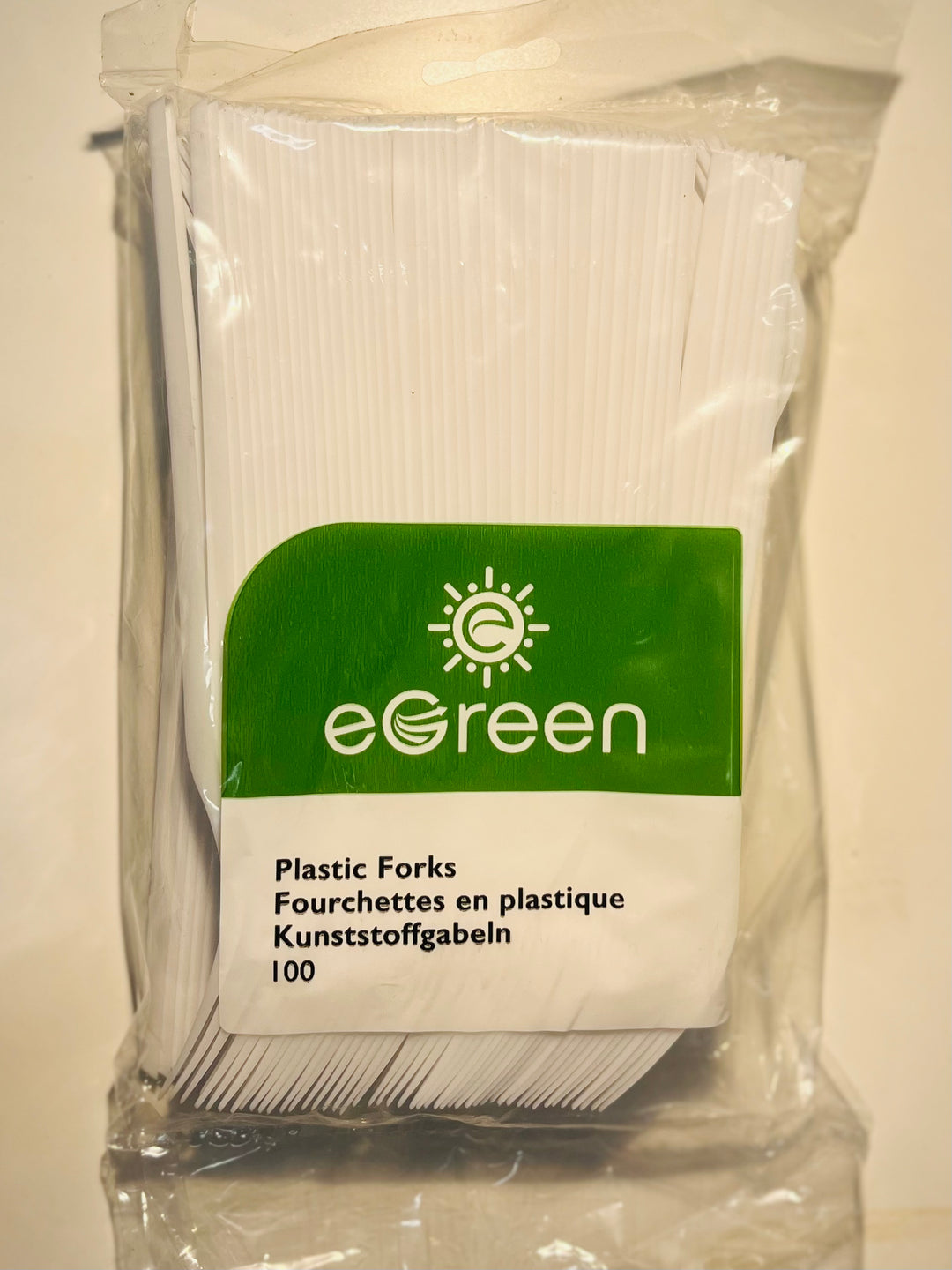 一次性叉子100pics Fork
Regular price
£3.55
/
Tax included.
Shipping
calculated at checkout.
---
Local Delivery Within 1 Hour, Up to 5 mile
Low stock - 5 items left

Inventory on the way
Disposable Forks - 100 pieces
Description: Disposable forks are convenient and practical utensils used for eating. This pack contains 100 forks, providing you with plenty of supply for various occasions such as parties, picnics, and fast food gatherings. They are a cost-effective choice, saving you from the hassle of washing and reusing utensils.
Key Features:
Convenient and Practical: Disposable forks are easy to use and require no washing. Simply discard them after use, saving you time and effort.
Large Pack: This pack includes 100 forks, making it suitable for large gatherings or events that require a significant number of utensils.
Cost-Effective: Disposable forks are an economical choice, eliminating worries about damage or loss and ensuring a smooth dining experience.
Environmentally Friendly Materials: Our disposable forks are made from environmentally friendly materials, contributing to a greener planet.
These disposable forks are perfect for everyday use and special occasions. Whether at home or during outdoor activities, they provide a convenient and efficient dining experience. Visit La Mart Asian Supermarket to purchase the 100-piece pack of disposable forks and make your dining experience more convenient and enjoyable!
一次性叉子 100支装
描述: 一次性叉子是一种方便实用的餐具,用于吃饭时插取食物。这个包装含有100支叉子,为您提供充足的使用量,非常适合聚会、野餐、快餐等场合。它是一种经济实惠的选择,让您不必担心清洗和重复使用餐具的问题。
特点:
方便实用:一次性叉子使用简便,无需清洗,使用后即可丢弃,节省您的时间和精力。
大容量包装:这个包装含有100支叉子,适合大型聚会或需要大量餐具的场合。
经济实惠:一次性叉子是一种经济实惠的选择,无需担心损坏或遗失,确保您的用餐顺利进行。
环保材料:我们的一次性叉子采用环保材料制成,对环境友好。
这些一次性叉子是您在日常生活和特殊场合中的理想选择。无论是在家用餐还是在户外活动,它们都能为您提供方便快捷的用餐体验。欢迎您光临辣妈超市,选购一次性叉子100支装,让您的用餐更加便捷和愉快!
Currently, we offer shipping services within the United Kingdom, and we also offer local delivery within 10 miles.
Within 2.5 mile
Less Than £15 - £1.99 delivery fee
Over £15, Free Delivery.
2.5 Mile to 5 Mile
Less Than £30 - £3.99 Delivery Fee
Over £30, Free Delivery

5 Mile to 10 Mile
Less Than £100 - £9.99 Delivery Fee
Over £100, Free Delivery