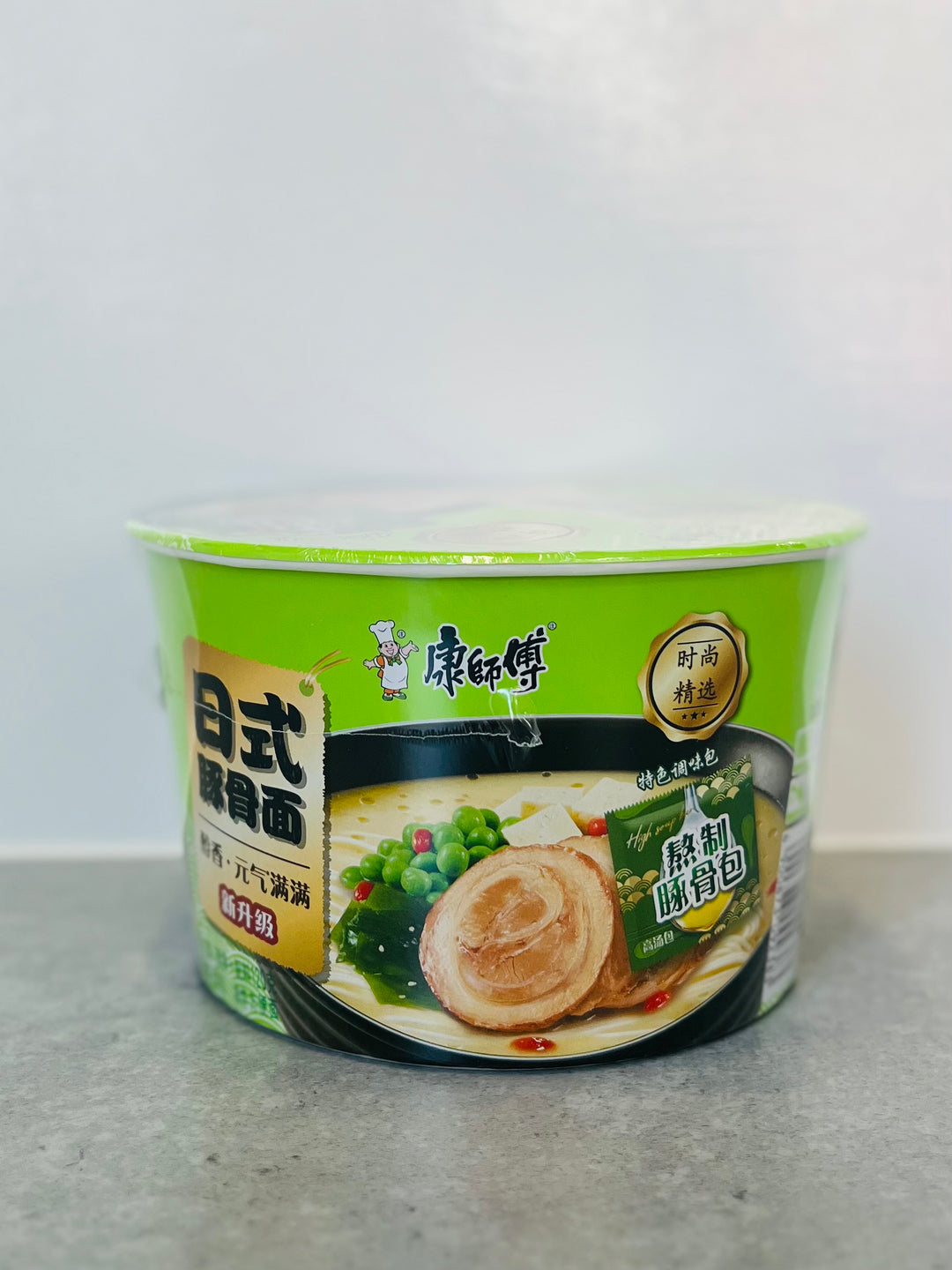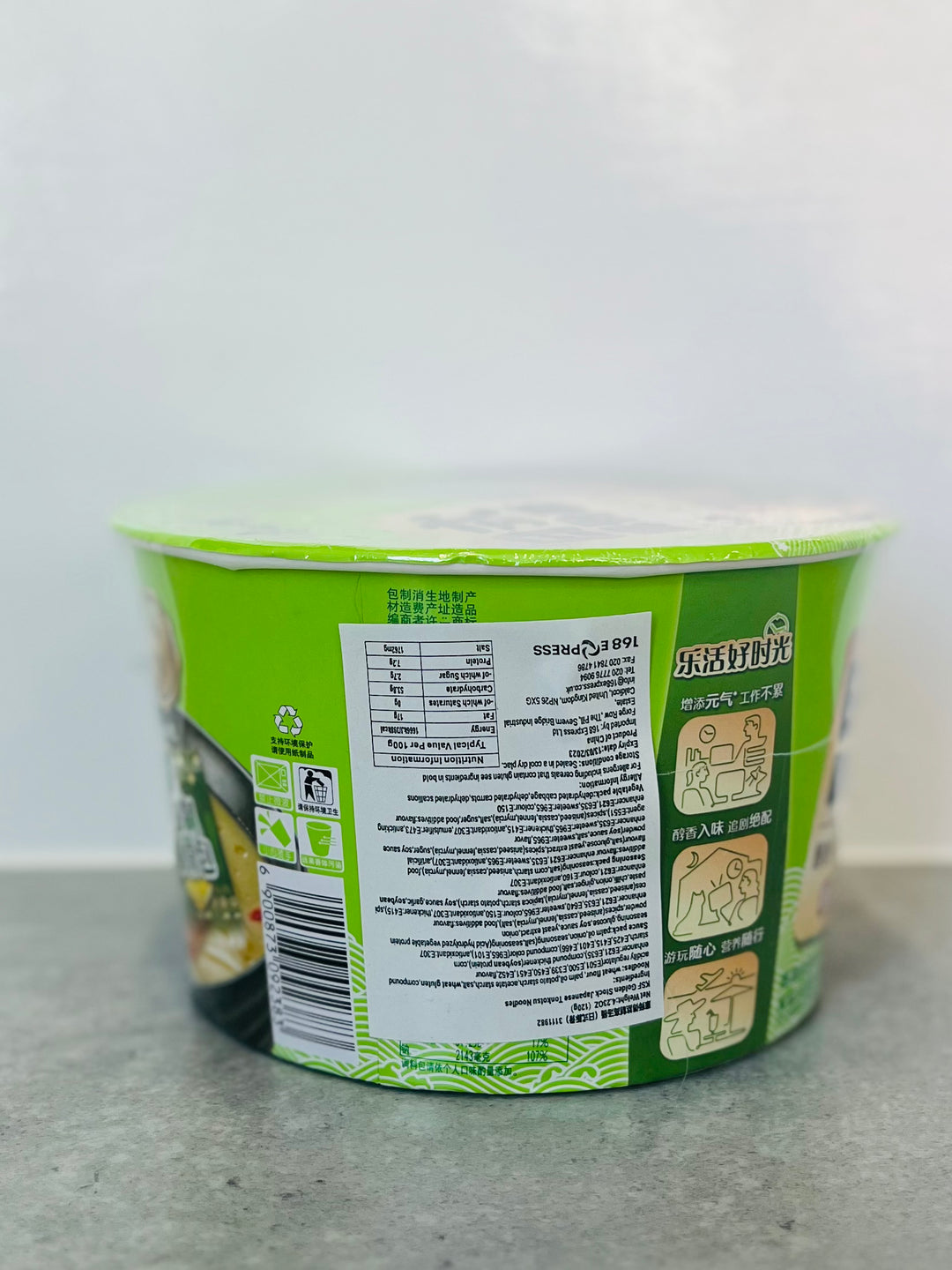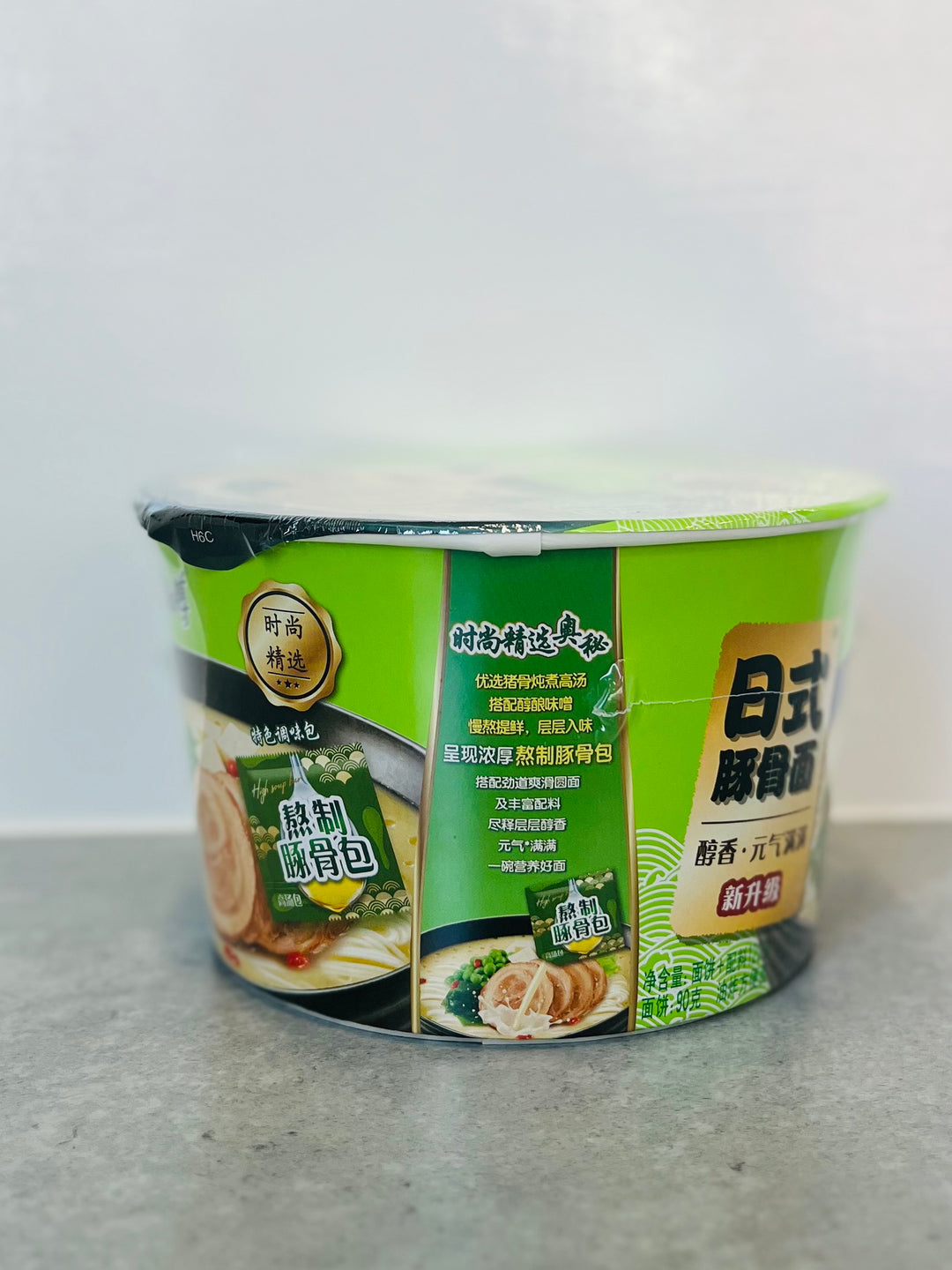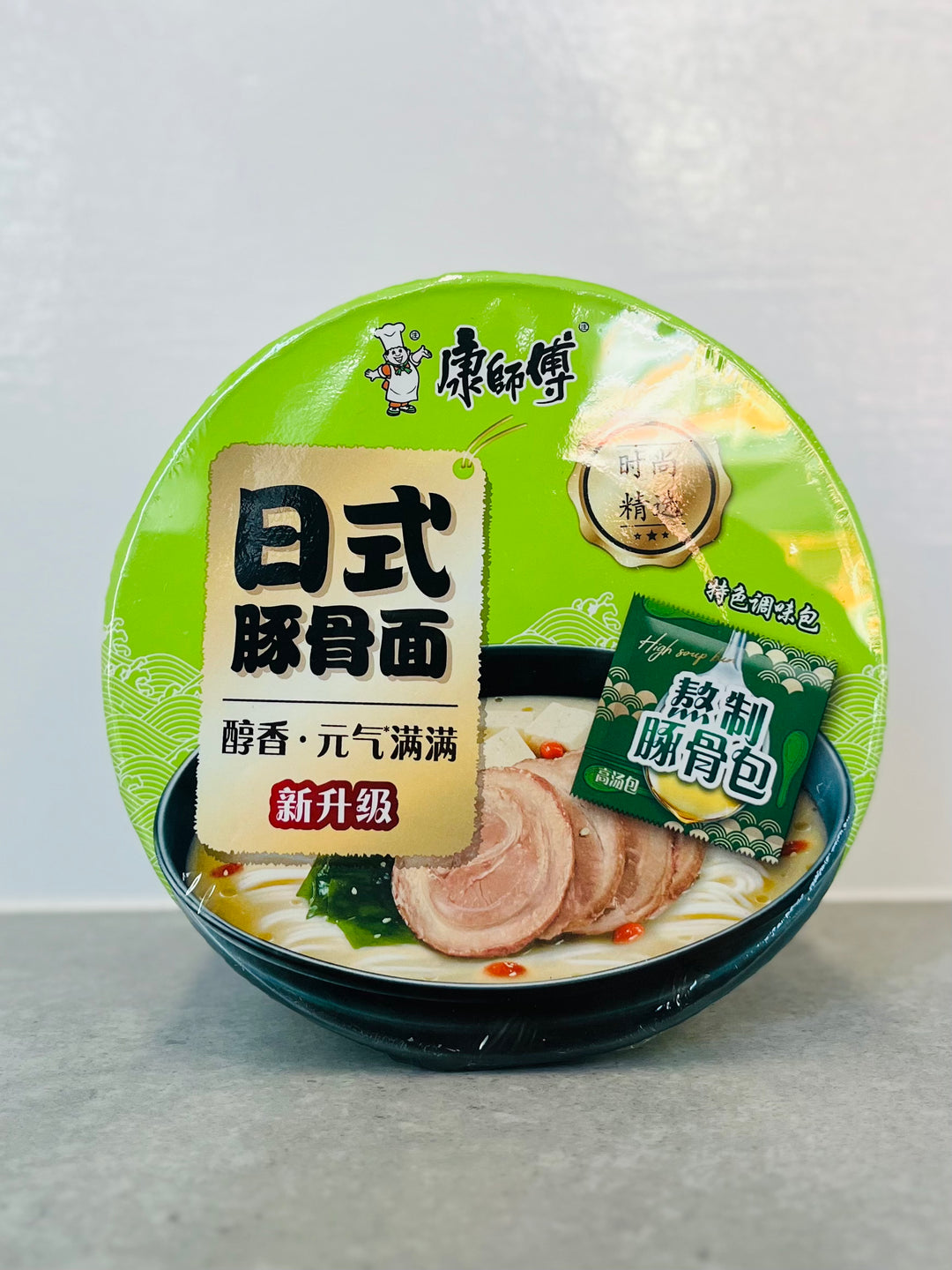 康师傅日式豚骨桶面109g MK Japanese Tonkotsu Noodles
Regular price
£3.35
/
Tax included.
Shipping
calculated at checkout.
---
Local Delivery Within 1 Hour, Up to 5 mile
In stock, ready to ship

Inventory on the way
Kangshifu Japanese Tonkotsu Noodles 109g - La Mart Asian Supermarket
Description: Experience the authentic taste of Japan with Kangshifu Japanese Tonkotsu Noodles, brought to you by La Mart Asian Supermarket. Indulge in the rich and savory flavor of tonkotsu broth combined with perfectly textured noodles, creating a delightful Japanese culinary adventure in the comfort of your home.
Features:
Tonkotsu Broth: The noodles are accompanied by a flavorful and creamy tonkotsu broth, made from slow-cooked pork bones to achieve a rich and aromatic taste.
Premium Noodles: The noodles are specially selected to ensure the right chewiness, perfectly complementing the delicious broth.
Easy Preparation: Preparing this delicious meal is quick and convenient, making it a perfect choice for a satisfying and flavorful instant meal.
Taste Profile: Kangshifu Japanese Tonkotsu Noodles boast a delightful fusion of umami-rich pork broth and smooth, satisfying noodles. The savory and comforting taste will transport you to the streets of Japan.
Consumption Advice:
Boil water and cook the noodles according to the instructions on the packaging.
Add the provided seasoning to the cooked noodles and mix well for an authentic Japanese tonkotsu flavor.
Garnish with your favorite toppings such as sliced chashu pork, green onions, nori, and a soft-boiled egg to elevate the taste.
Storage Information: Keep Kangshifu Japanese Tonkotsu Noodles in a cool and dry place to maintain their freshness and quality.
Shopping Tips: Visit La Mart Asian Supermarket for a wide range of delicious Asian noodles and food products, including Kangshifu Japanese Tonkotsu Noodles 109g.
康师傅日式豚骨桶面 109克 - 辣妈超市
描述: 品尝正宗的日本风味,来自辣妈超市的康师傅日式豚骨桶面。让您在家中尽情享受浓郁香醇的豚骨汤底和完美口感的面条,带您开启一段美味的日本烹饪之旅。
特点:
豚骨汤底:面条搭配浓郁细腻的豚骨汤底,由慢炖猪骨制成,达到浓郁香气。
优质面条:特选面条确保口感弹滑,完美搭配美味的汤底。
方便快捷:准备这美味的一餐非常简便,是美味速食的理想选择。
口味特点: 康师傅日式豚骨桶面糅合了浓郁鲜美的猪骨汤底和口感顺滑的面条,带给您地道的日本味觉体验。
食用建议:
煮沸水,根据包装上的指示煮熟面条。
将提供的调味料加入已煮熟的面条中,充分搅拌,营造正宗的日式豚骨风味。
加入您喜爱的配料,如猪肉片、葱、海苔和软煮蛋,提升口感享受。
储存信息: 请将康师傅日式豚骨桶面存放在阴凉干燥的地方,以保持其新鲜和优质。
购物提示: 辣妈超市提供多种美味的亚洲面食和食品产品,包括康师傅日式豚骨桶面109克。
Currently, we offer shipping services within the United Kingdom, and we also offer local delivery within 10 miles.
Within 2.5 mile
Less Than £15 - £1.99 delivery fee
Over £15, Free Delivery.
2.5 Mile to 5 Mile
Less Than £30 - £3.99 Delivery Fee
Over £30, Free Delivery

5 Mile to 10 Mile
Less Than £100 - £9.99 Delivery Fee
Over £100, Free Delivery