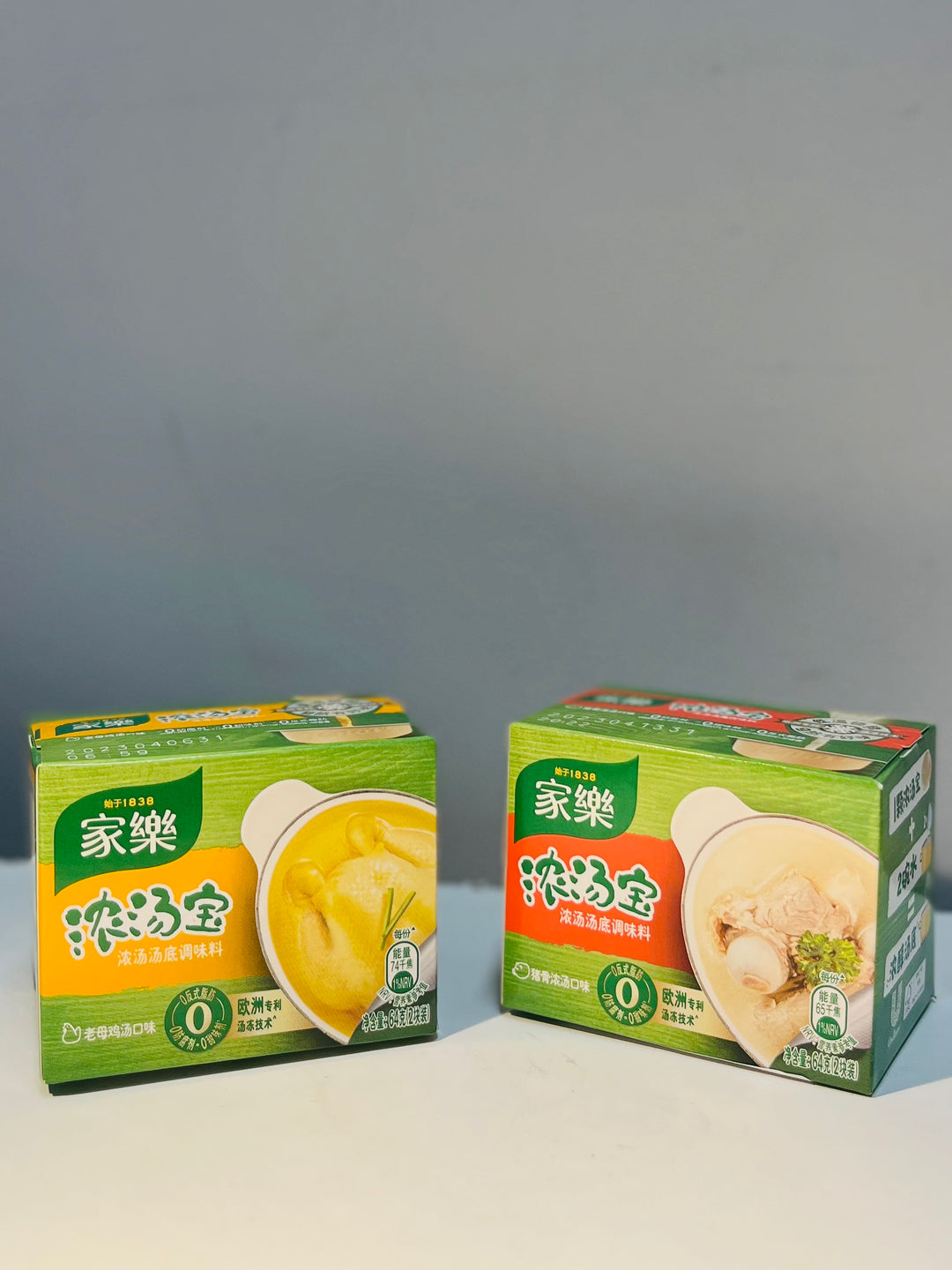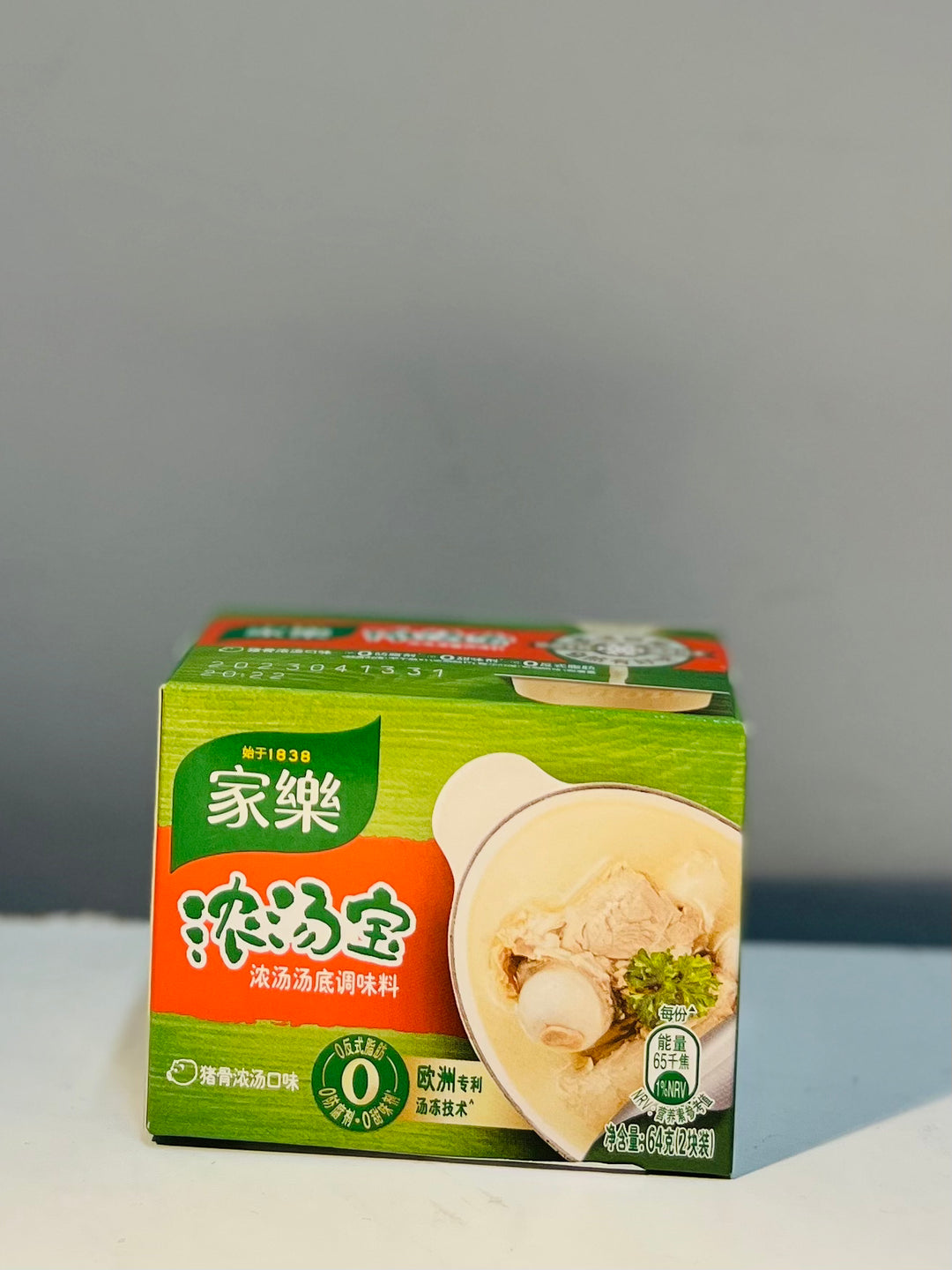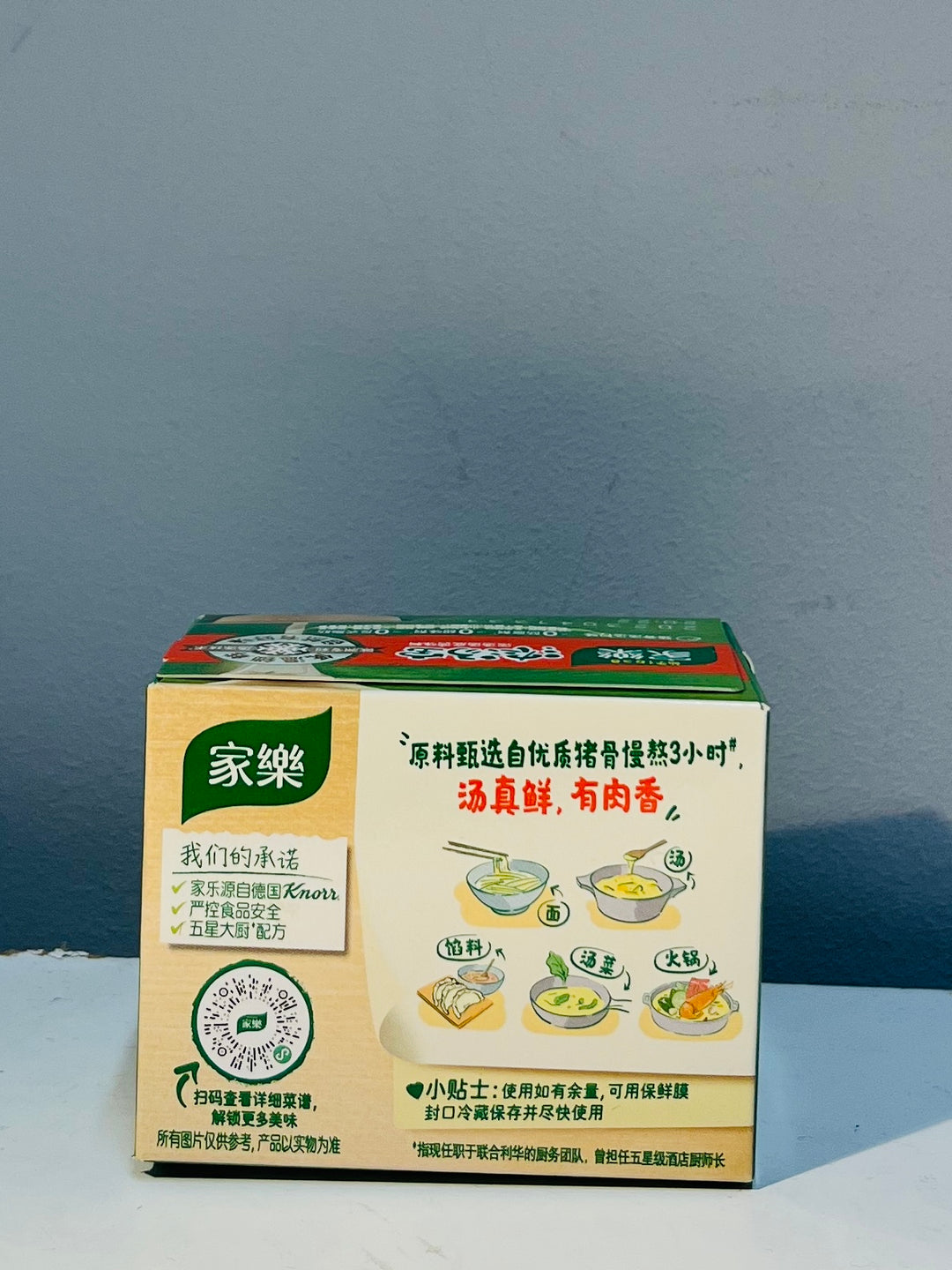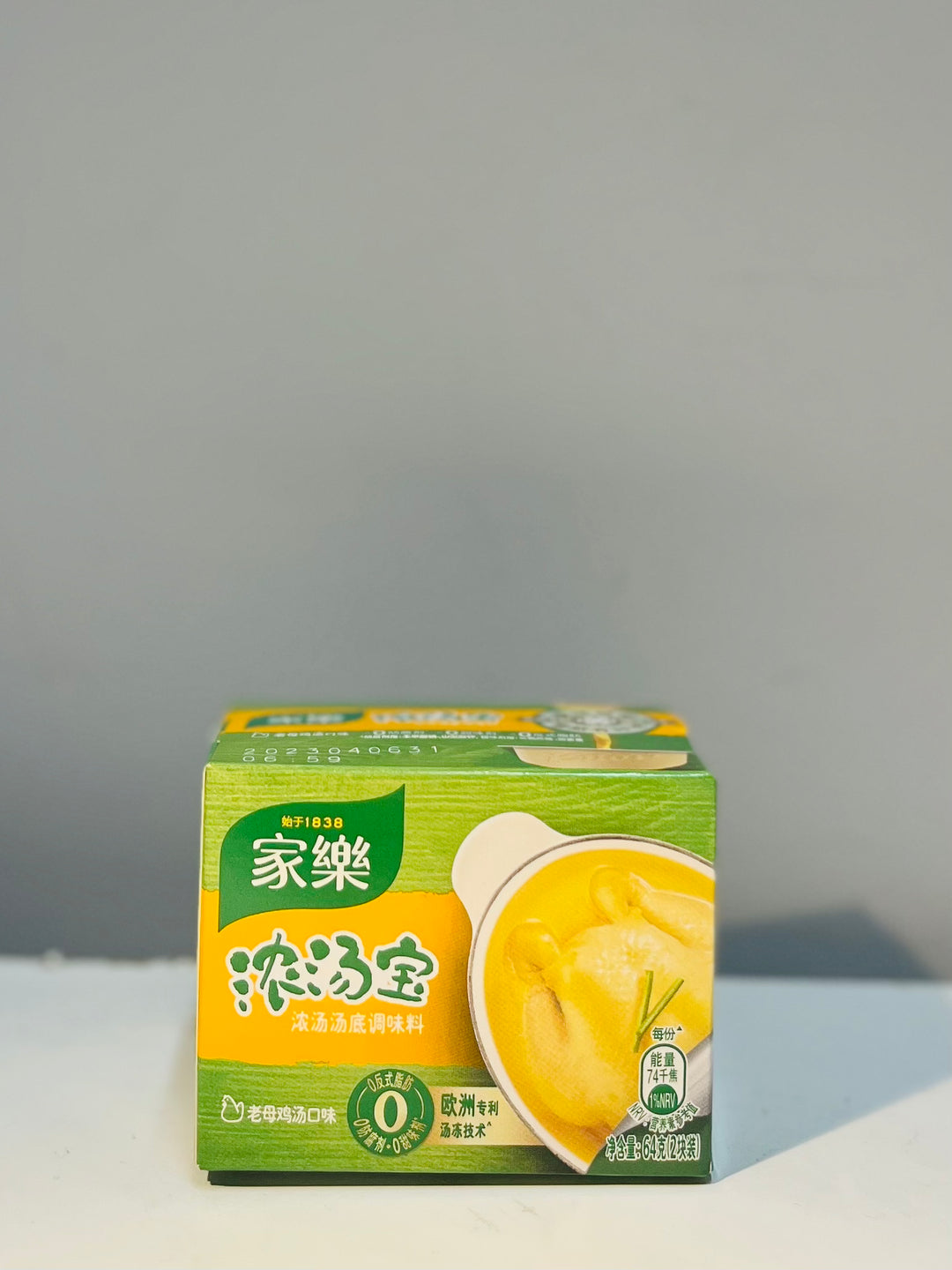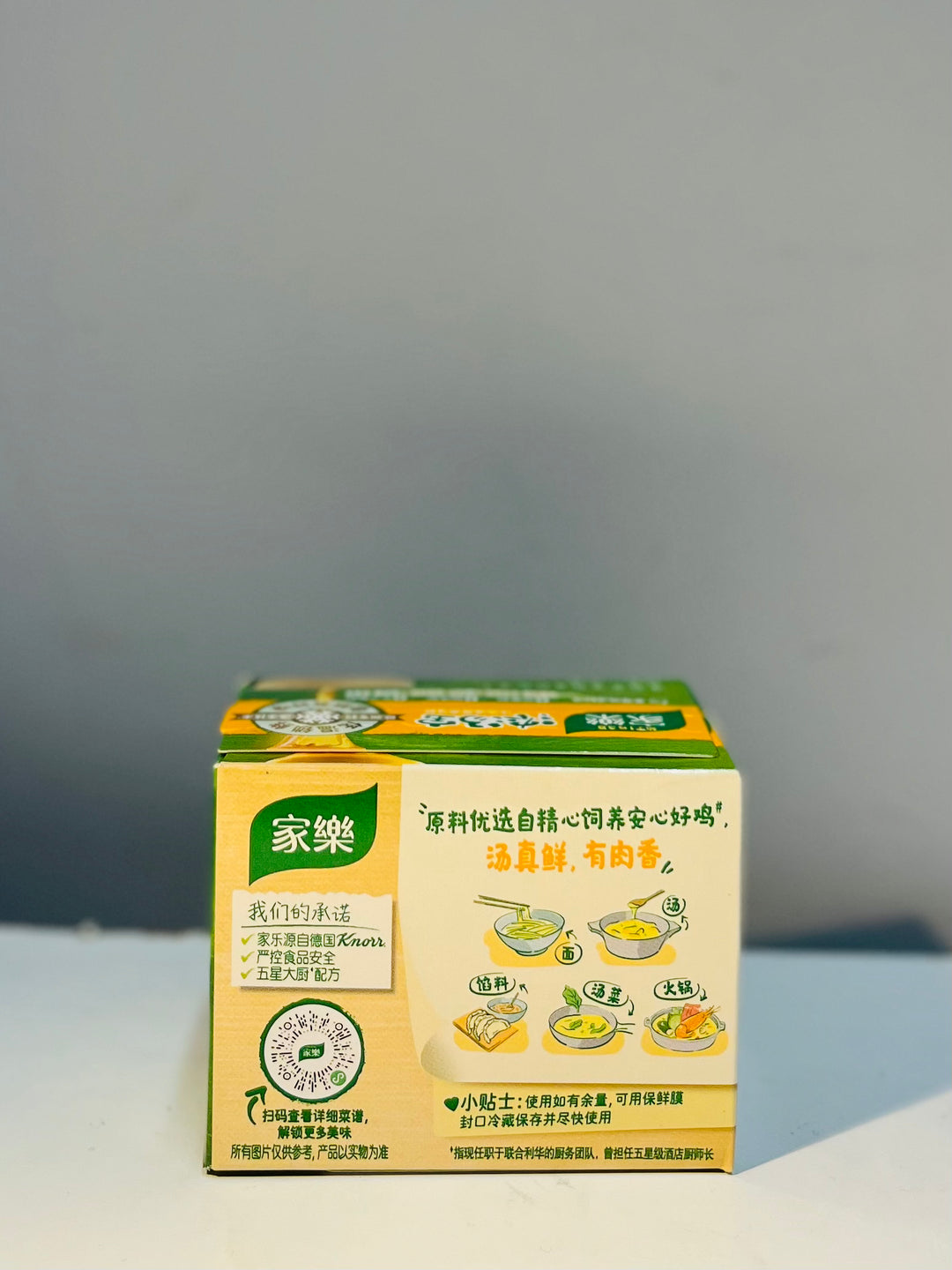 家乐浓汤宝64g JL Dense Soup Treasure
Regular price
£3.39
/
Tax included.
Shipping
calculated at checkout.
---
Local Delivery Within 1 Hour, Up to 5 mile
Low stock - 8 items left

Inventory on the way
L Dense Soup Treasure - 64g
Description: JL Dense Soup Treasure is a delicious soup seasoning that offers you a convenient and quick cooking experience. This soup treasure is made with high-quality ingredients and carefully crafted seasonings, allowing you to easily enjoy flavorful and hearty soups at home.
Key Features:
Delicious Soup: JL Dense Soup Treasure is carefully crafted to help you create delicious soups that add rich flavor to your dining table.
Convenient and Easy to Use: Simply add the soup treasure to an appropriate amount of water, heat, and stir until thickened. It saves time and effort, making it perfect for the fast-paced modern lifestyle.
Various Flavors: JL Dense Soup Treasure comes in multiple flavors for you to try different soup tastes and satisfy your taste buds' needs.
Usage Instructions:
Pour 64g of JL Dense Soup Treasure into an appropriate amount of cold water and stir well.
Heat the mixture until boiling while stirring constantly until the soup thickens.
You can adjust the amount of water and cooking time according to your preference to achieve the desired thickness.
Brand Information: JL is a well-known brand committed to providing high-quality food and seasonings. JL products are widely appreciated for their convenience, deliciousness, and high quality.
Storage Method: Please store JL Dense Soup Treasure in a cool, dry place, away from direct sunlight and moisture, to maintain its quality and freshness.
Taste the Delicacy: JL Dense Soup Treasure offers a variety of soup flavors to choose from, making it a great helper for home cooking. Whether you prefer creamy soups, vegetable soups, or seafood soups, JL Dense Soup Treasure can meet your needs and bring you a delightful culinary experience.
Caution: Before use, please check the ingredient list on the product packaging to ensure there are no allergens. If you have any dietary restrictions or special conditions, please consult a professional medical or nutritionist for advice before use. While enjoying delicious soups, please remember to maintain a balanced diet and a healthy lifestyle.
家乐浓汤宝 - 64克
描述: 家乐浓汤宝是一款美味的浓汤调料,为您提供方便快捷的烹饪体验。这款浓汤宝采用优质的食材和精心配制的调味料,让您在家中也能轻松享受美味的浓汤。
主要特点:
美味浓汤:家乐浓汤宝的精心配制让您轻松烹饪出美味的浓汤,为您的餐桌增添丰富的口味。
方便易用:只需将浓汤宝加入适量的水中,煮沸搅拌即可,省时省力,适合快节奏的现代生活。
丰富口味:家乐浓汤宝提供多种口味选择,让您尝试不同风味的浓汤,满足您的味蕾需求。
使用说明:
将64克家乐浓汤宝倒入适量的冷水中,搅拌均匀。
将混合物加热至沸腾,不断搅拌,直至浓汤变得浓稠。
可根据个人口味调整水的用量和烹饪时间,以获得理想的浓稠度。
品牌信息: 家乐是一个知名品牌,致力于提供高品质的食品和调味品。家乐的产品以其方便、美味和高质量而受到广泛欢迎。
存储方法: 请将家乐浓汤宝存放在阴凉干燥的地方,避免阳光直射和潮湿环境,以保持其品质和新鲜度。
品尝美味: 家乐浓汤宝为您提供多种浓汤口味的选择,是家庭烹饪的好帮手。无论您是喜欢奶油浓汤、蔬菜浓汤还是海鲜浓汤,家乐浓汤宝都能满足您的需求,为您带来美味的味觉体验。
注意: 使用前请查看产品包装上的成分列表,确保没有任何过敏原。如有任何饮食限制或特殊情况,请在使用前咨询专业医疗或营养师建议。享受美味浓汤的同时,请注意均衡饮食,保持健康生活方式。
Currently, we offer shipping services within the United Kingdom, and we also offer local delivery within 10 miles.
Within 2.5 mile
Less Than £15 - £1.99 delivery fee
Over £15, Free Delivery.
2.5 Mile to 5 Mile
Less Than £30 - £3.99 Delivery Fee
Over £30, Free Delivery

5 Mile to 10 Mile
Less Than £100 - £9.99 Delivery Fee
Over £100, Free Delivery