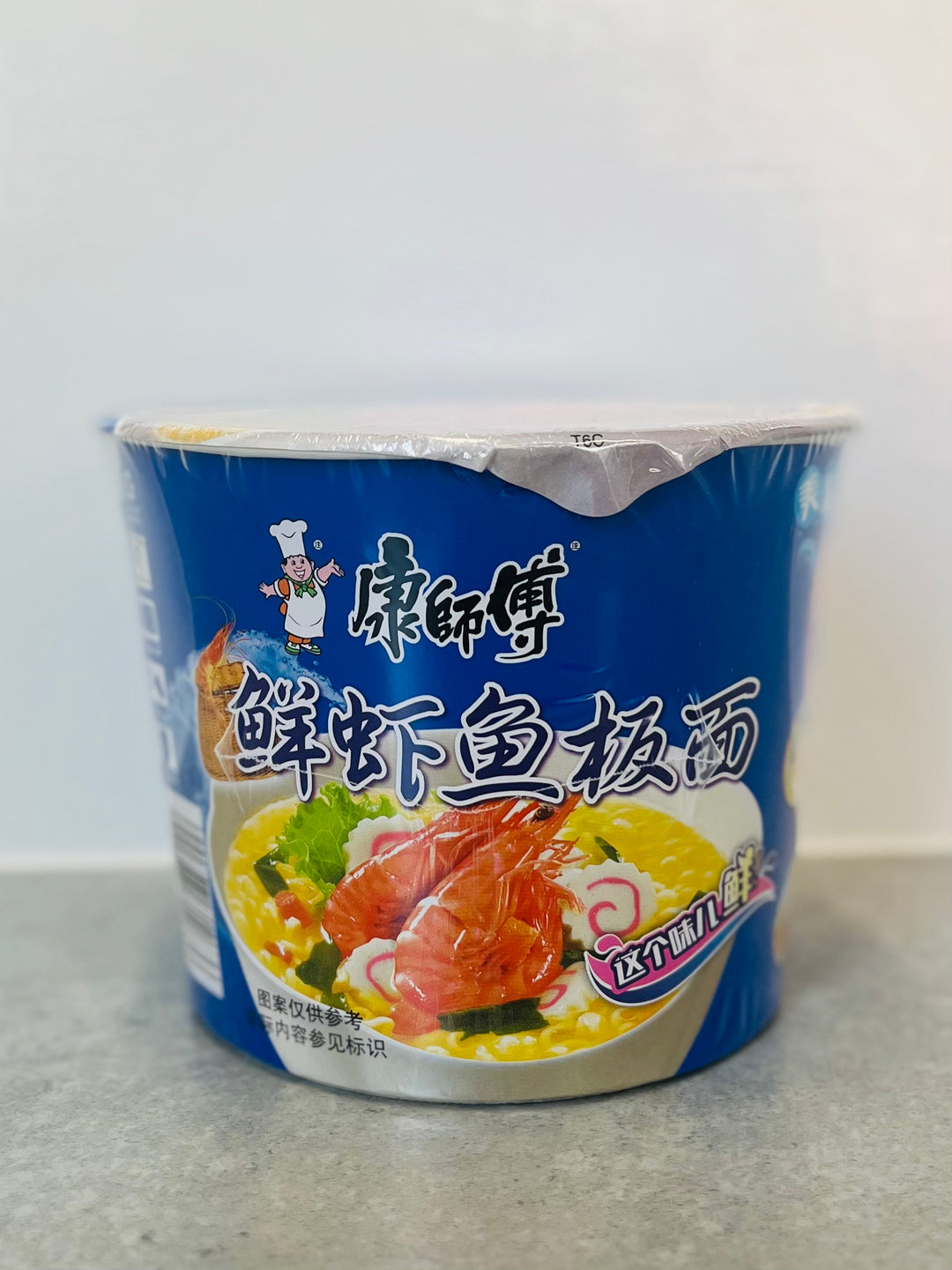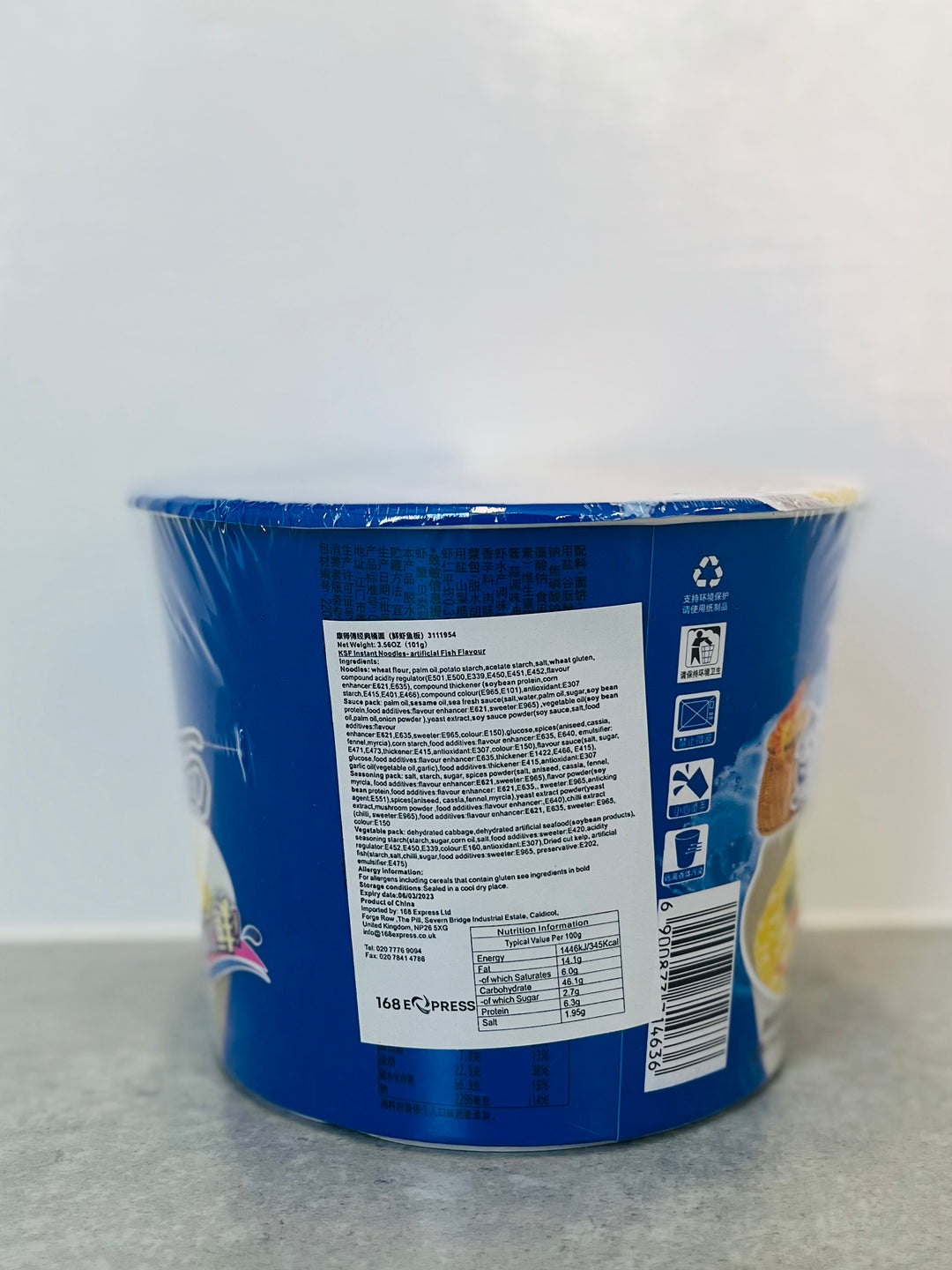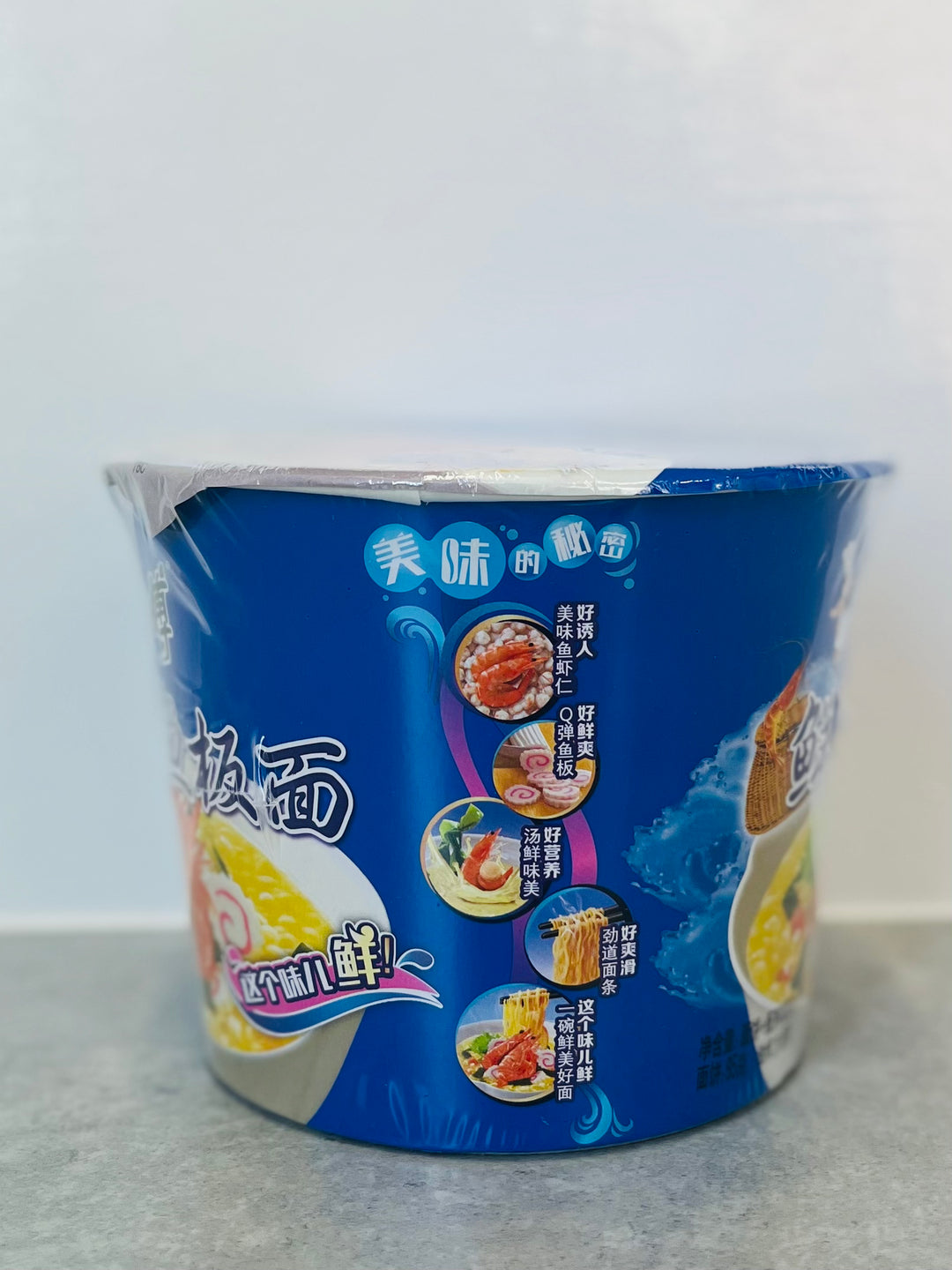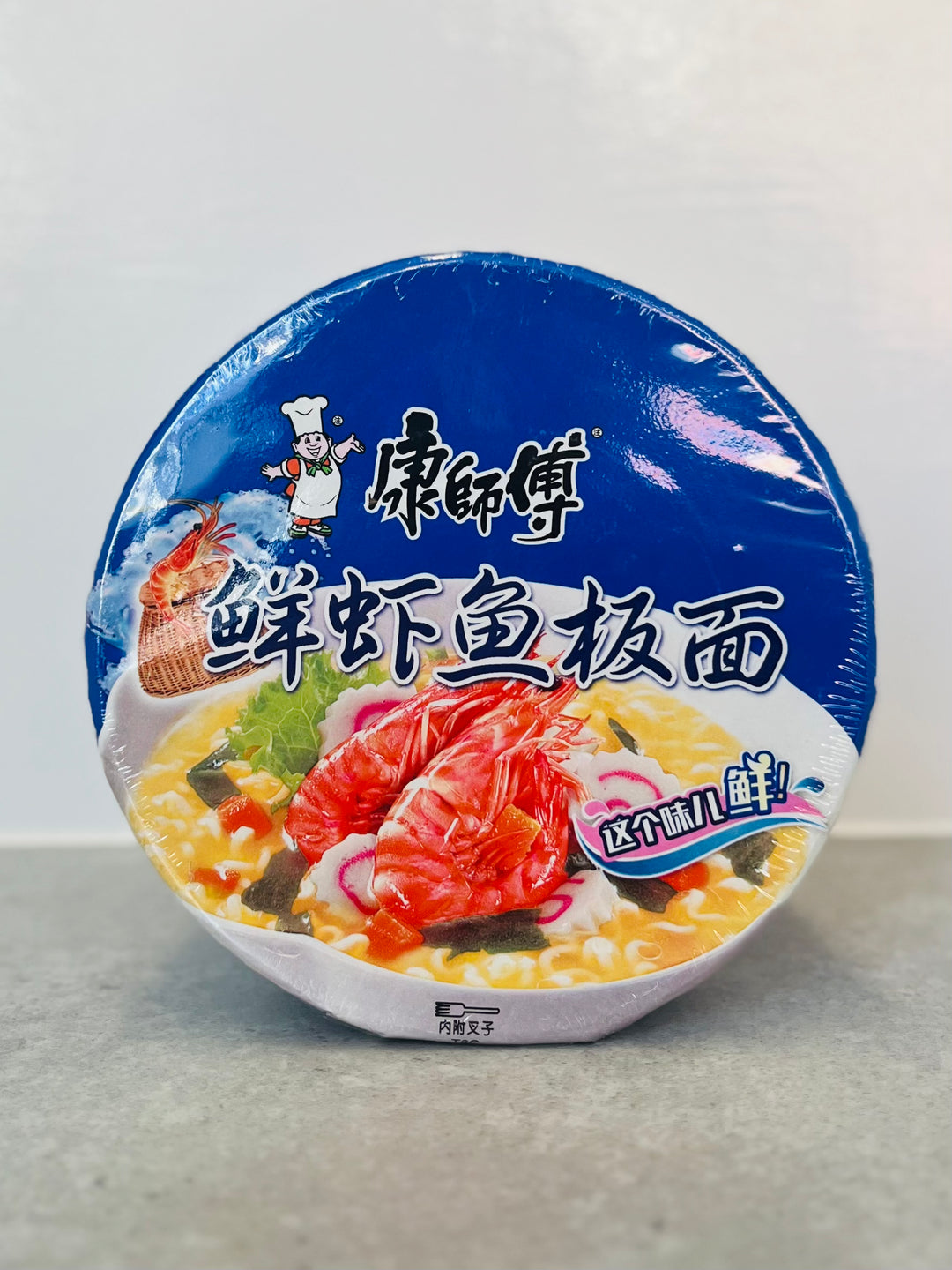 康师傅鲜虾鱼板桶面101g MK Fish and Shrimp Noodle
Regular price
£2.15
/
Tax included.
Shipping
calculated at checkout.
---
Local Delivery Within 1 Hour, Up to 5 mile
In stock, ready to ship

Inventory on the way
Master Kong Fish and Shrimp Noodles - 101g
Description: Master Kong Fish and Shrimp Noodles are a delightful combination of flavors, featuring the savory taste of fish and shrimp. This instant noodle product offers a quick and convenient way to enjoy a delicious seafood-inspired dish in the comfort of your home.
Key Features:
Fish and Shrimp Flavor: The noodles are infused with the essence of fish and shrimp, creating a mouthwatering seafood taste that is sure to satisfy your cravings.
Easy Preparation: Simply add the noodles to boiling water and mix in the included seasoning for a flavorsome seafood noodle soup.
Single Serving Size: Each package contains a single serving size, making it a convenient option for a quick meal or snack.
Nutritional Information: Master Kong Fish and Shrimp Noodles provide a balanced combination of carbohydrates, protein, and fats, offering a satisfying and filling meal.
Recommended Serving: Follow the cooking instructions on the packaging for the best results. Feel free to add fresh vegetables, seafood, or other toppings to enhance the flavor and nutritional value of your noodle dish.
Storage: Please store the product in a cool, dry place, away from direct sunlight.
Where to Buy: Master Kong Fish and Shrimp Noodles can be found at local supermarkets, convenience stores, and online retailers.
Important Note: For precise nutritional information and cooking instructions, kindly refer to the actual packaging. Enjoy the delightful taste of seafood with Master Kong Fish and Shrimp Noodles for a quick and delicious meal option.
康师傅鲜虾鱼板桶面 - 101克
描述: 康师傅鲜虾鱼板桶面融合了鲜美的鱼和虾的美味,为您带来一道美味的海鲜风味面食。这款方便面产品让您可以轻松在家中享受美味的海鲜料理。
主要特点:
鲜虾鱼板风味: 这款面条融入了鱼和虾的香气,营造出令人垂涎的海鲜风味,满足您对海鲜的渴望。
简便烹饪: 只需将面条放入沸水中,加入附赠的调味料,即可享用美味的海鲜汤面。
单人份装: 每包装中含有单人份量,为您提供快捷方便的美味餐点或小吃。
营养信息: 康师傅鲜虾鱼板桶面提供均衡的碳水化合物、蛋白质和脂肪,让您享用美味同时获得饱腹感。
建议食用方式: 请按照包装上的烹饪说明进行烹饪。您也可以添加新鲜蔬菜、海鲜或其他配料,增添面食的风味和营养价值。
储存方法: 请将产品存放在阴凉干燥的地方,避免阳光直射。
购买途径: 康师傅鲜虾鱼板桶面可在当地超市、便利店和在线零售商处购买。
重要提示: 有关精确的营养信息和烹饪说明,请参阅实际包装。选择康师傅鲜虾鱼板桶面,即可轻松品尝美味的海鲜料理,提供快捷美味的餐点选择。
Currently, we offer shipping services within the United Kingdom, and we also offer local delivery within 10 miles.
Within 2.5 mile
Less Than £15 - £1.99 delivery fee
Over £15, Free Delivery.
2.5 Mile to 5 Mile
Less Than £30 - £3.99 Delivery Fee
Over £30, Free Delivery

5 Mile to 10 Mile
Less Than £100 - £9.99 Delivery Fee
Over £100, Free Delivery