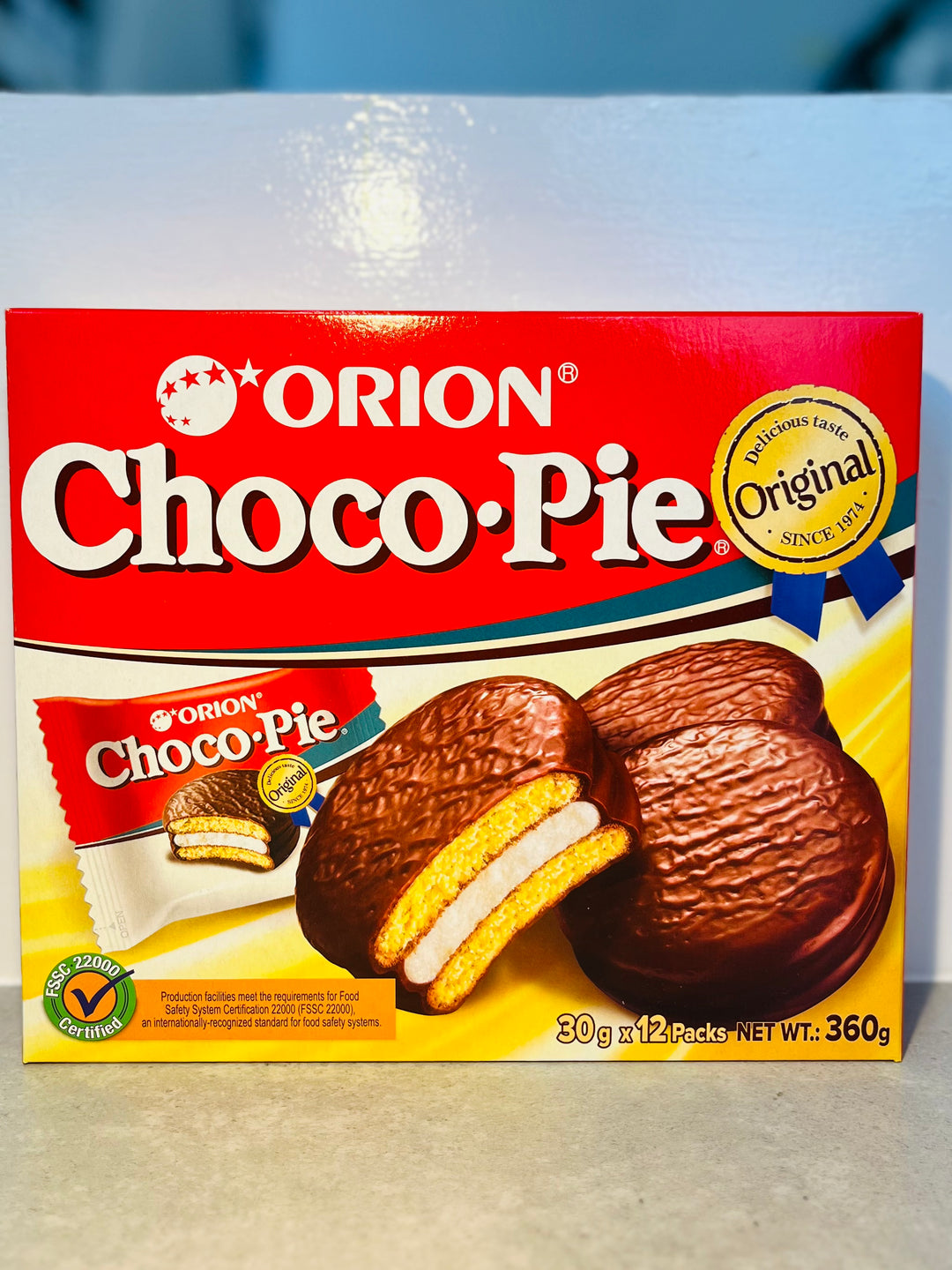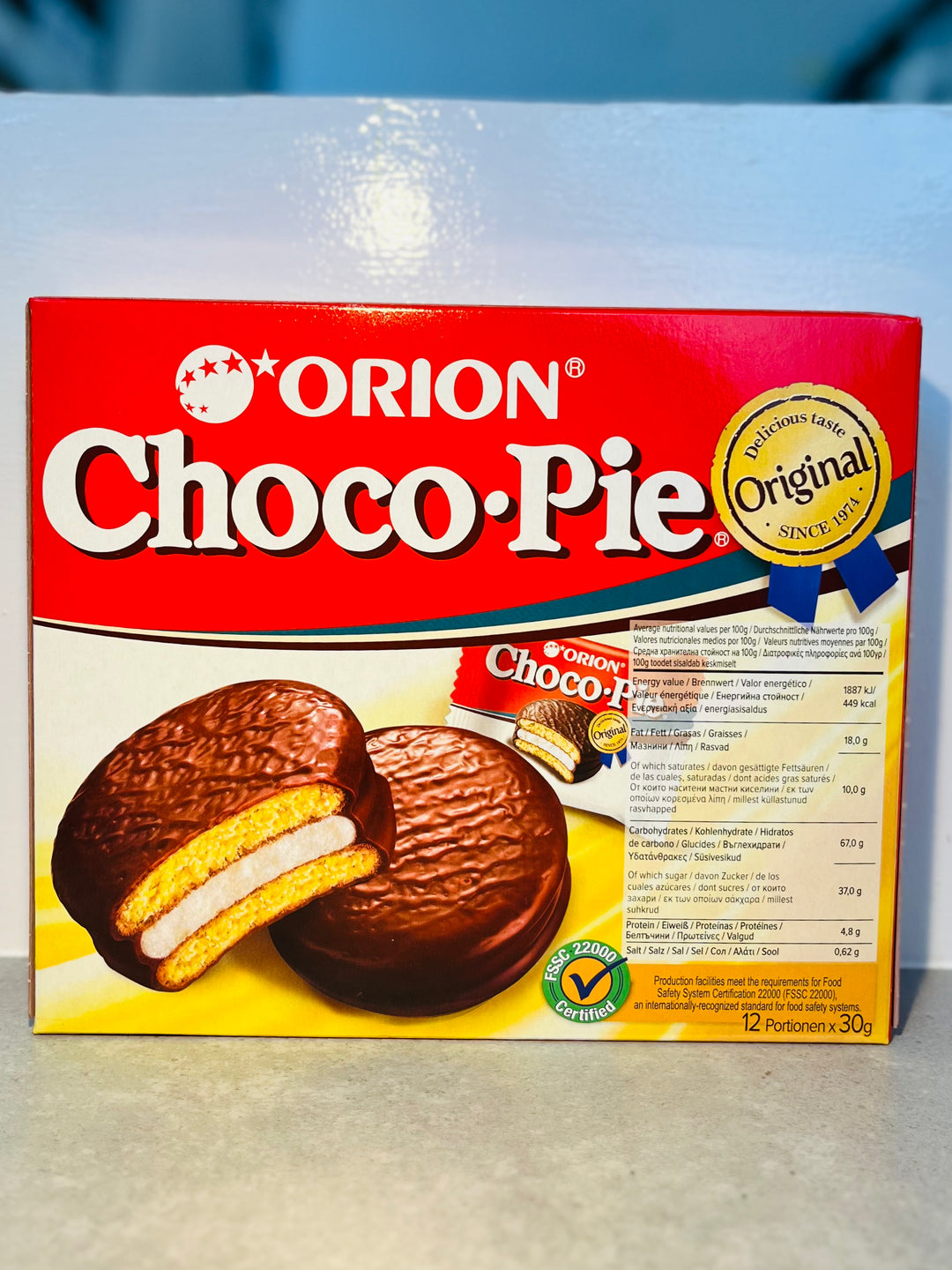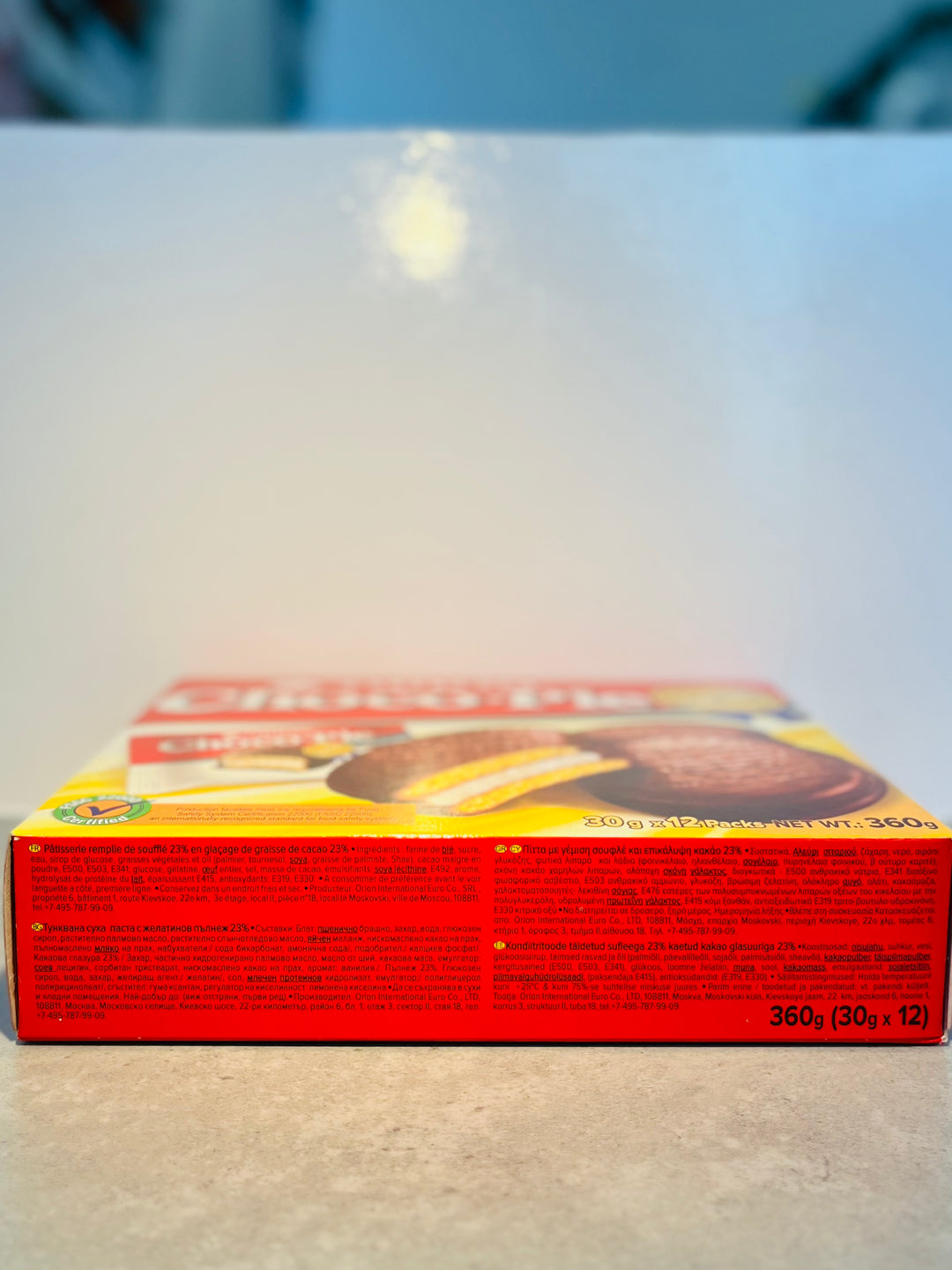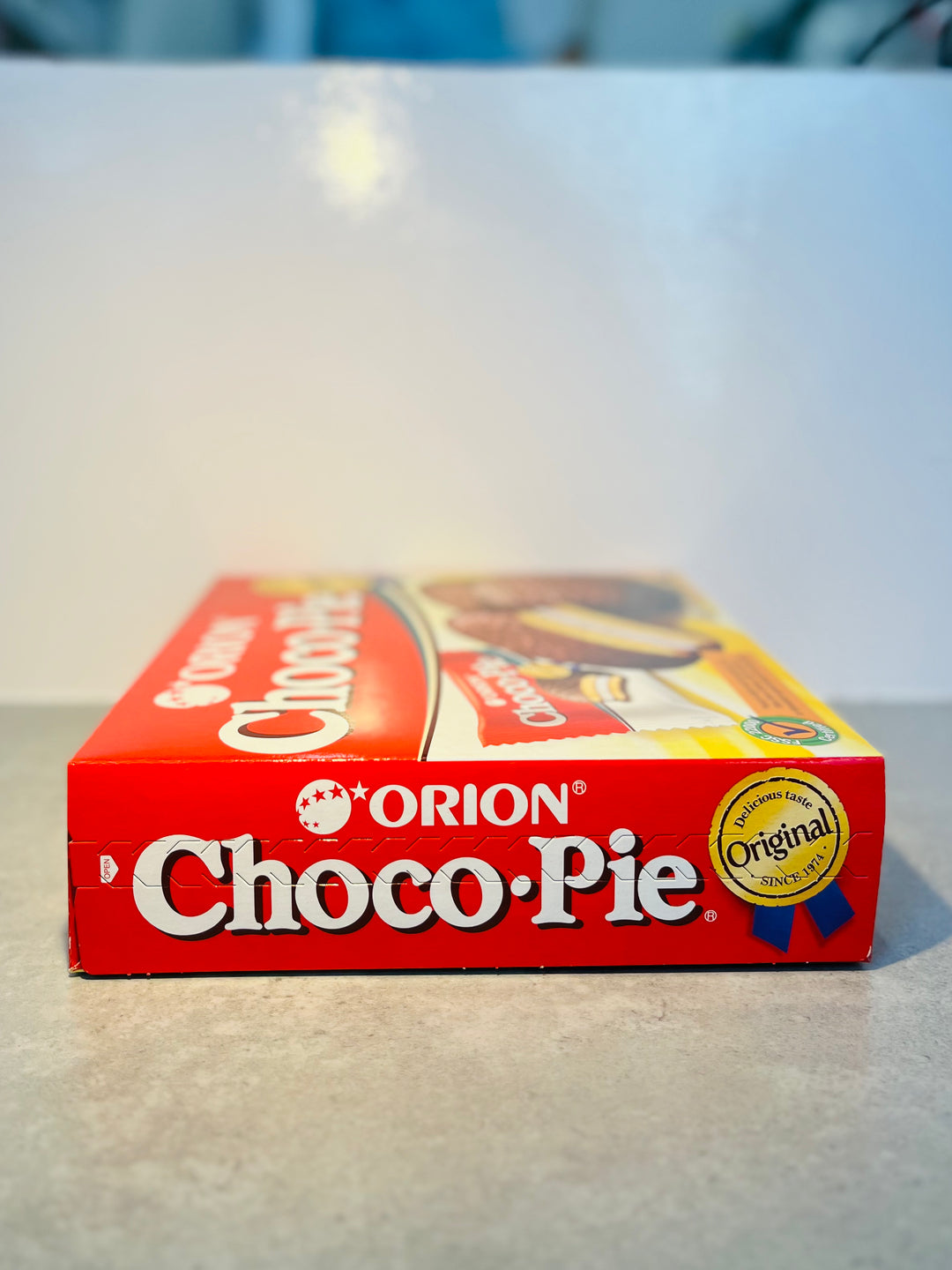 Orion Choco Pie 360g
Regular price
£6.35
/
Tax included.
Shipping
calculated at checkout.
---
Local Delivery Within 1 Hour, Up to 5 mile
Low stock - 1 item left

Inventory on the way
Orion Choco Pie 360g - Double the Delicious Chocolate-filled Pastry Delight
Description: Indulge in the heavenly taste of Orion Choco Pie, now available in a generous 360g pack. These delectable pastries feature a soft and fluffy cake exterior filled with luscious chocolate, making them the perfect choice for chocolate enthusiasts.
Rich Chocolate Filling: Orion Choco Pie delights your taste buds with its decadent chocolate filling, perfectly complementing the soft and fluffy cake layers.
Perfect Snack or Dessert: Enjoy Orion Choco Pie as a delightful snack on the go or indulge in it as a delicious dessert after a meal.
Convenient Pack: The 360g pack ensures you have even more Choco Pies to share with family and friends or to satisfy your sweet cravings for days.
Loved by All Ages: Both kids and adults alike adore the irresistible taste of Orion Choco Pie, making it a delightful addition to any gathering or celebration.
Premium Quality: Orion Choco Pie is crafted using premium ingredients, guaranteeing a delectable and satisfying pastry experience.
Treat yourself to the heavenly indulgence of Orion Choco Pie. Experience the perfect blend of soft cake and rich chocolate in every bite. Grab your 360g pack of Orion Choco Pie at La Mart Asian Supermarket and enjoy this double the deliciousness chocolate-filled pastry delight.
Orion Choco Pie 360克 - 双倍美味的巧克力馅饼享受
描述: 尽情享受Orion Choco Pie的美妙滋味,现已推出丰盛的360克装。这些美味的馅饼采用松软蓬松的蛋糕外层,内含丰盈诱人的巧克力馅料,是巧克力爱好者的绝佳选择。
醇厚巧克力馅料:Orion Choco Pie的浓郁巧克力馅料满足您的味蕾,完美搭配松软蓬松的蛋糕层。
完美零食或甜点:随时随地尽享Orion Choco Pie的美味,无论作为美味零食还是餐后甜点都是绝佳选择。
方便包装:360克装确保您有更多的Choco Pie与家人和朋友共享,或满足您多日的甜品渴望。
适合各年龄层:Orion Choco Pie深受大人和小孩喜爱,是任何聚会或庆典的美味佳肴。
优质品质:Orion Choco Pie选用上乘原料制作,确保您品尝到的是一款美味且令人满足的馅饼美食。
品尝Orion Choco Pie的天堂滋味。在每一口都感受到松软蛋糕和浓郁巧克力的完美结合。立即在辣妈超市购买360克装的Orion Choco Pie,体验这款双倍美味的馅饼享受。
Currently, we offer shipping services within the United Kingdom, and we also offer local delivery within 10 miles.
Within 2.5 mile
Less Than £15 - £1.99 delivery fee
Over £15, Free Delivery.
2.5 Mile to 5 Mile
Less Than £30 - £3.99 Delivery Fee
Over £30, Free Delivery

5 Mile to 10 Mile
Less Than £100 - £9.99 Delivery Fee
Over £100, Free Delivery